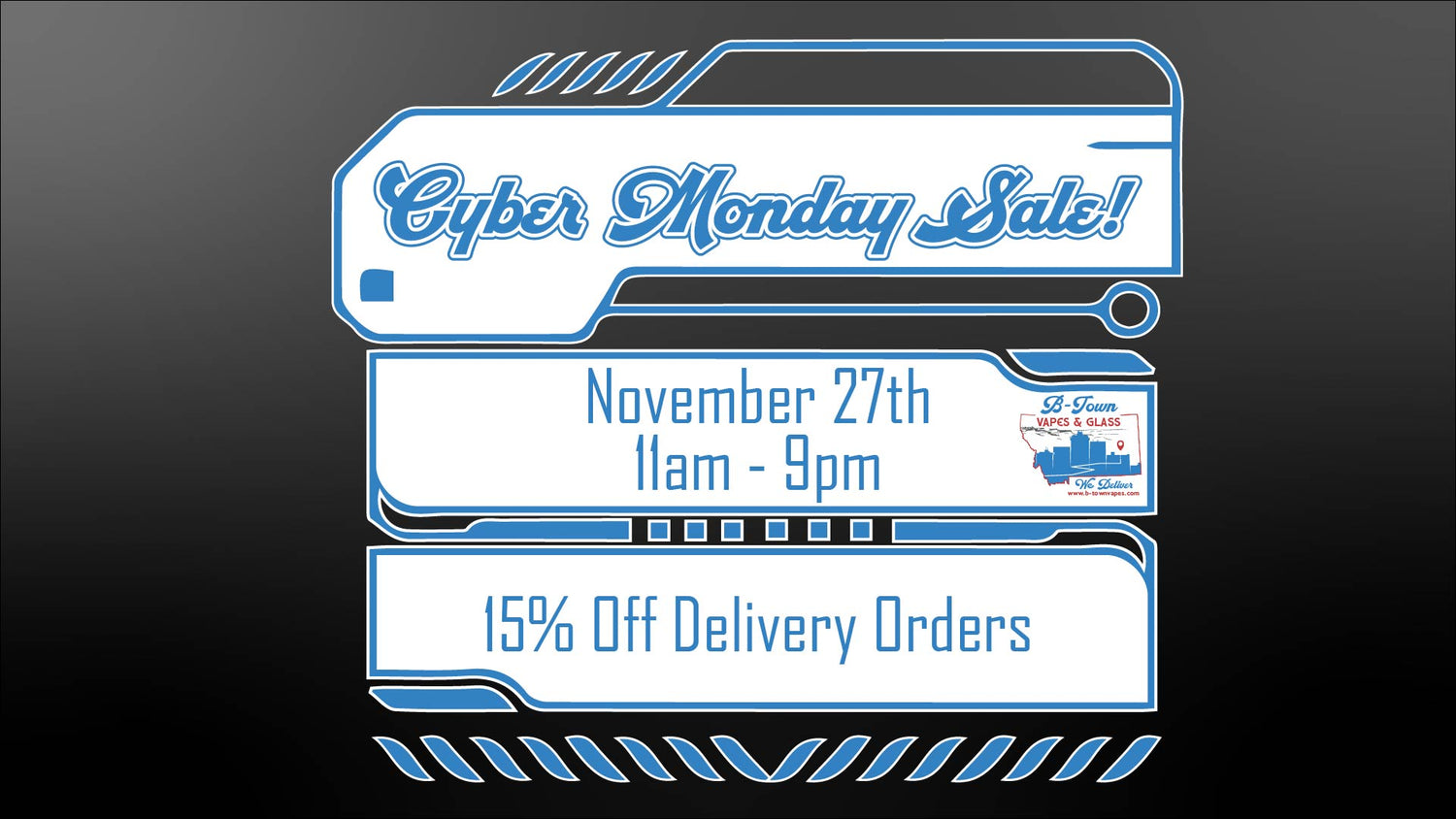 Cyber Monday
Don't miss out on this golden opportunity to save and have your purchases delivered straight to your door! Get prepared to shop till you drop and take advantage of our 15% off delivery extravaganza!
Holiday Hours!
Here are our hours of operation for the upcoming holidays! Merry Vapemas and Happy New Year from B-Town Vapes!
Our Local Stores
For more information visit our locations page. Montana State Law requires customers to be 18+ to make a purchase with one of our beautiful locations. Can't make it in? We offer Delivery service as well for select areas.
Locations